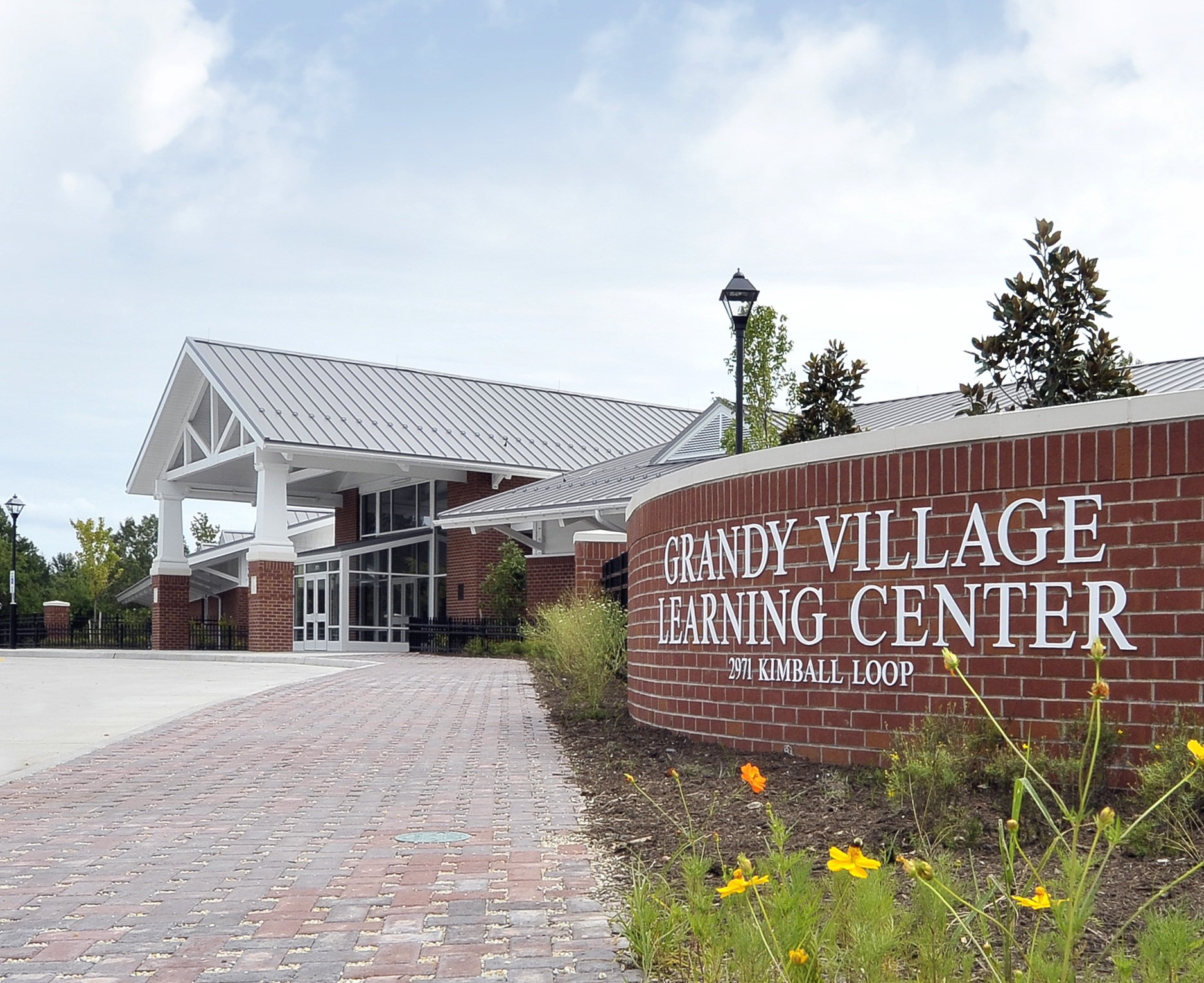 Grandy Village Learning Center
.
Norfolk, Virginia
RRMM designed this new community learning center for Norfolk Redevelopment and Housing Authority (NRHA). The site is located near a wetlands area along the Elizabeth River; NRHA was especially concerned about preserving and maintaining the wetlands. They also wanted to use the wetlands as educational tool for Norfolk youth. The center offers an expansive community room overlooking the riverfront, a wetlands pavilion, a wetlands trail, and an observation pier with a floating dock suitable for launching kayaks. Educational components of the facility include preschool classrooms used by Norfolk Public Schools and the Head Start Program, and a wet classroom for students to learn about the river ecosystem. 
Grandy Village Learning Center is certified LEED Gold. The learning center is sited to minimize disruption to the natural surroundings, as well as to take advantage of natural daylight. Over 90% of the building is designed to have exterior views, with over 75% of the facility daylit. Building materials use at least 10% recycled content, and all indoor finishes and furnishings are comprised of low VOC products. Approximately 70% of construction materials were recycled.