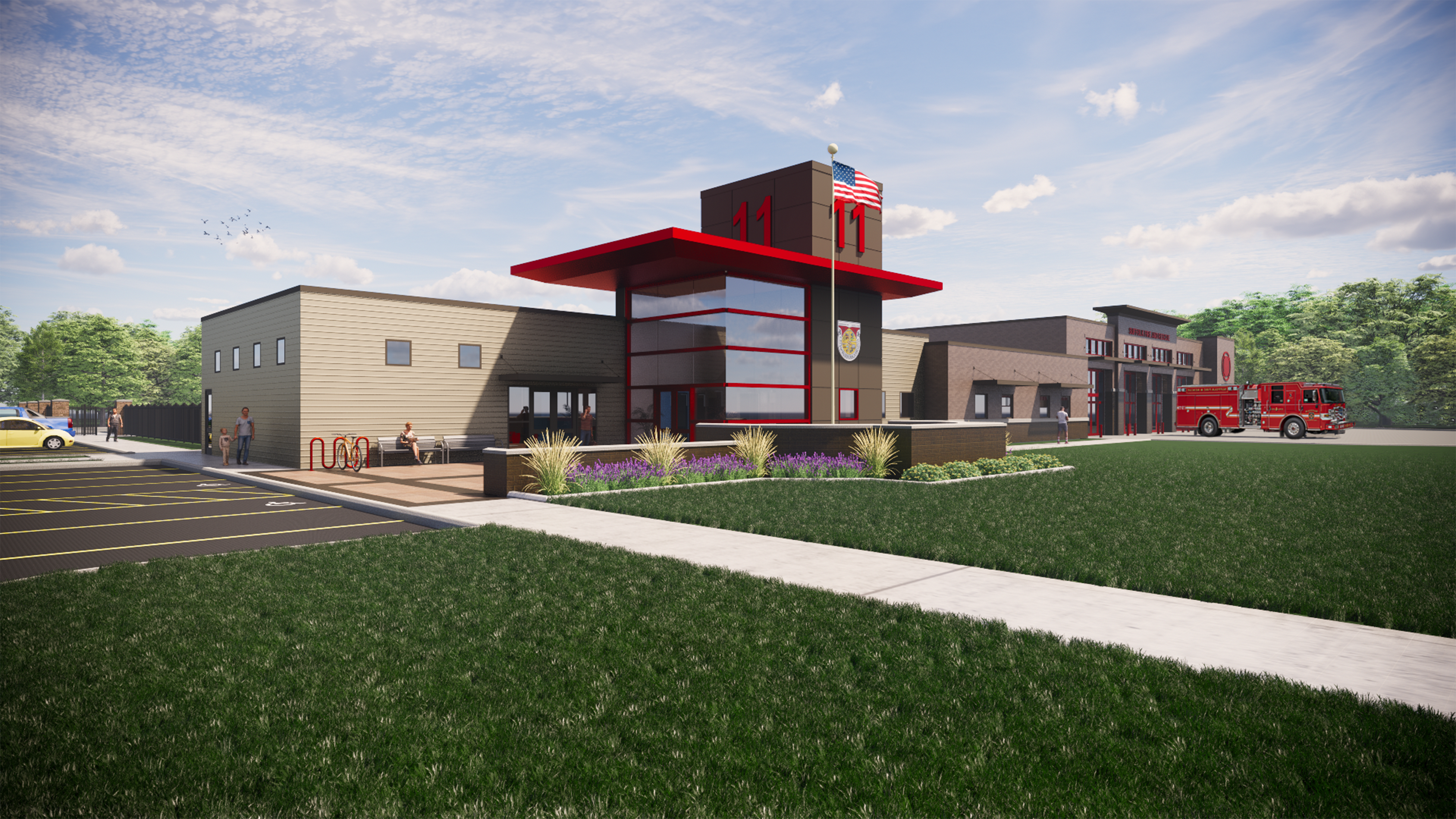 Fire Station #11 and Training Tower
.
Suffolk, Virginia
This new state-of-the-art fire station will be located in the northern area of Suffolk, known as the Harbour View community. In addition to the four-bay fire station, the project also includes a three-story tactical training tower  on the same site. This tower offers station staff the opportunity to easily conduct on-site simulated multi-story drill training sessions. The main fire station is approximately 18,000 SF in size. It includes a large training/community room that will serve not only as the fire station's classroom, but will also be used to accommodate local civic meetings and events. The main station's design offers a flexible plan layout that will not only accommodate current program needs, but can readily accommodate future growth needs as well. The apparatus bay area includes integrated training props to enable firefighters to simulate ladder-climbing, man-hole rescues, and conduct various types of simulated vertical repelling rescue drills. 
Considered an essential facility that must serve the community around the clock, this new fire station was designed to meet today's emergency response needs. It will also designed to comply with other stringent performance standards such as NFPA 1500/1710, FEMA & ISO standards, along with incorporating security-access design practices (CPTED).