Princess Anne Middle School Schematic Design Recently Completed
.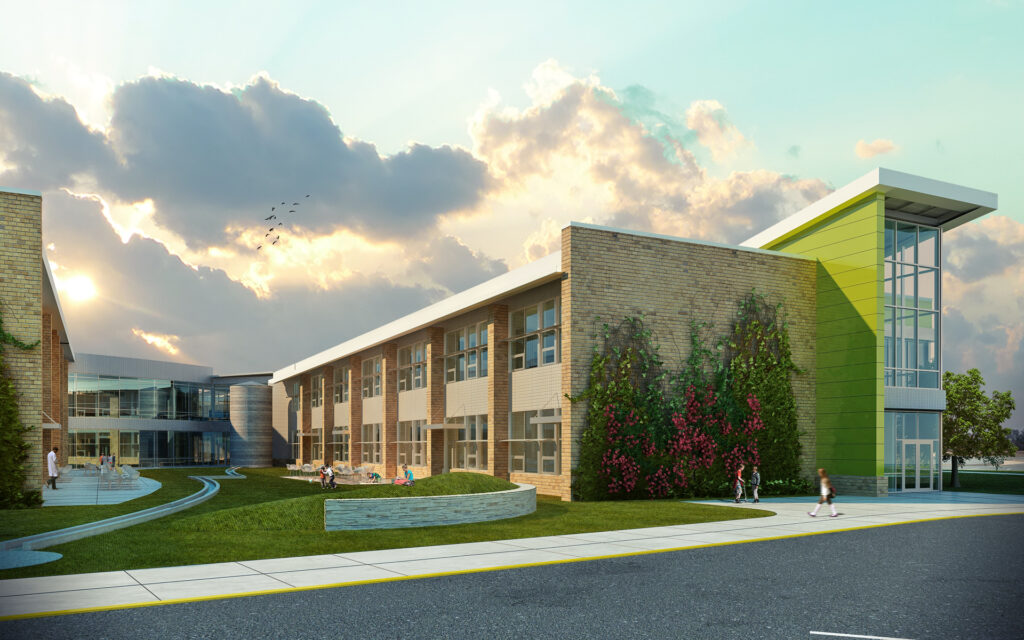 August 16, 2017
RRMM Architects, along with Virginia Beach staff, students, school engineers, community members, and city planning staff, have recently finished the schematic design for the new Princess Anne Middle School (PAMS).
This new building will serve as the replacement for the existing Princess Anne Middle School. PAMS students are currently being housed in the old Kellam High School building. The school division's Capital Improvement Plan is funding the PAMS replacement school, which will be the 34th school building modernized or replaced by Virginia Beach City Public Schools in the past 20 years.
The new building will be constructed on the site of the now-vacant old Princess Anne Middle School building, which will be demolished this fall.
RRMM Architects, BrainSpaces, PAMS, and Virginia Beach City Public Schools completed a visioning process with their stakeholder team to begin exploring possibilities for the new PAMS. The team toured the existing PAMS so that students could discuss their likes and dislikes of their existing school building and offer insight going forward with the new building. Collaboration among stakeholders resulted in a common set of values that will translate into guiding principles for the planning and design of the new building.
Guiding principles include:
Occupants enjoy a safe, healthy, and nurturing environment.
The school environment can adapt to meet varying needs.
Innovation is sustained, hands-on is supported, and collaboration is expected.
Physical characteristics of the school inspire learning.
Holistic and developmental needs of all students are supported.
The school is a hub of activity and a source of community pride.
The school's value to the community is evident.
State-of-the-art tools are readily available to support authentic, relevant, and interesting activities.
"Students and staff placed a high priority on outside connections and flexible spaces," says Rob Berz, architect at RRMM Architects. "We all enjoyed the collaborative design setting. It was that setting that produced a building centered around social and academic outdoor spaces and configurable spaces throughout the building to meet students' changing needs."
Features of the new Princess Anne Middle School currently on the drawing board include a large, circular courtyard, with academic courtyards between grade level houses. These two-story grade level houses are individually accessible from the bus drop-off. A community entrance allows for convenient after-hours access to the theater and gymnasium.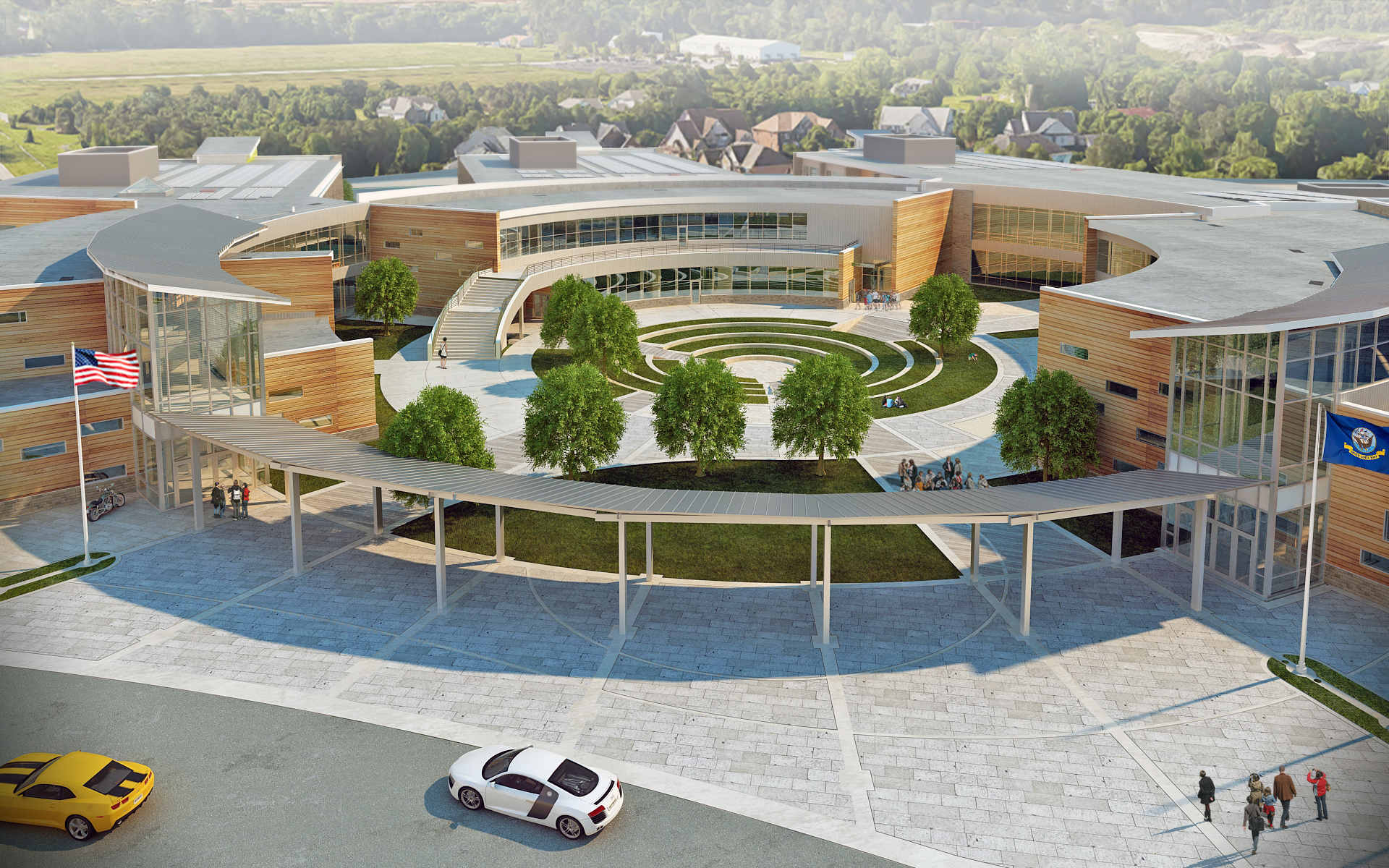 Sustainable design features include an emphasis on daylighting and the addition of a green roof on top of the kitchen. A constructed wetlands area is planned to alleviate the issue of storm water runoff.
"The community design group was a great group to work with and Princess Anne Middle School will be a great space to learn in," says Berz.
Construction is slated to begin in Fall 2018. The new school is scheduled to open Fall 2021.
About Virginia Beach City Public Schools
Virginia Beach City Public Schools is the largest school division in Hampton Roads and continues to outperform school divisions across the nation on key academic indicators. In fall of 2016, the division reported its best SAT Scores since 2008, record on-time graduation rates, more students taking advanced placement exams, and an increase in the number of schools earning full accreditation. To learn more about Virginia Beach City Public Schools, please visit http://www.vbschools.com/.